How to Create a Collection:

You can create collections from either your Collections page, or through any artwork thumbnail image while browsing.


To create a collection from your Collections page, go to your Collections Page and click 'Create a New Collection'.

Enter in the information for your collection.
Community vs. Portfolio:

Community Collection: Add works from multiple Saatchi Art artists.
Portfolio Collection: For Artists. Add works from only your portfolio.

Public vs. Private Collections:

Public (default): Visible to the public

Private: Hidden from the public, only visible to you
Click Submit to create your collection.

You will be redirected to a confirmation page.

To create a collection from an artwork, hover over the artwork thumbnail while browsing and click the '+' button.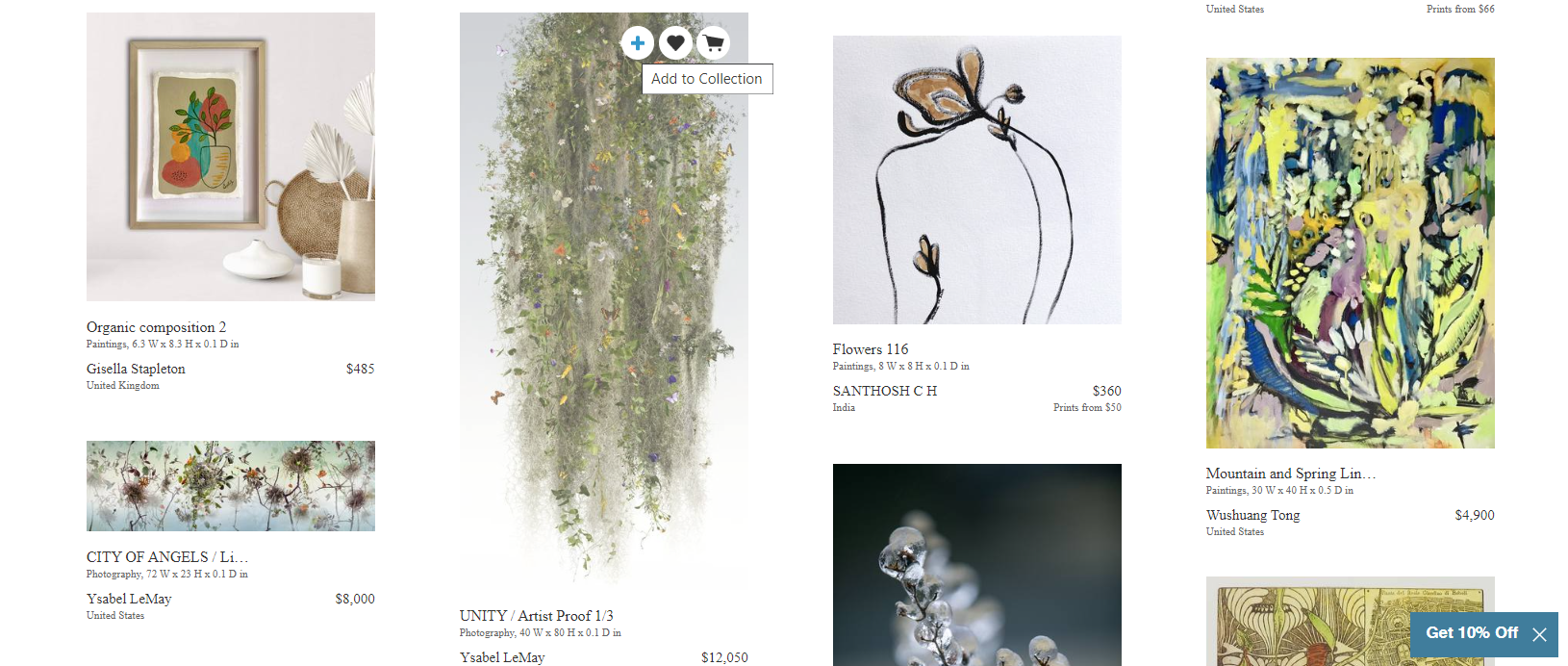 You will be give the option to create a new collection with that artwork.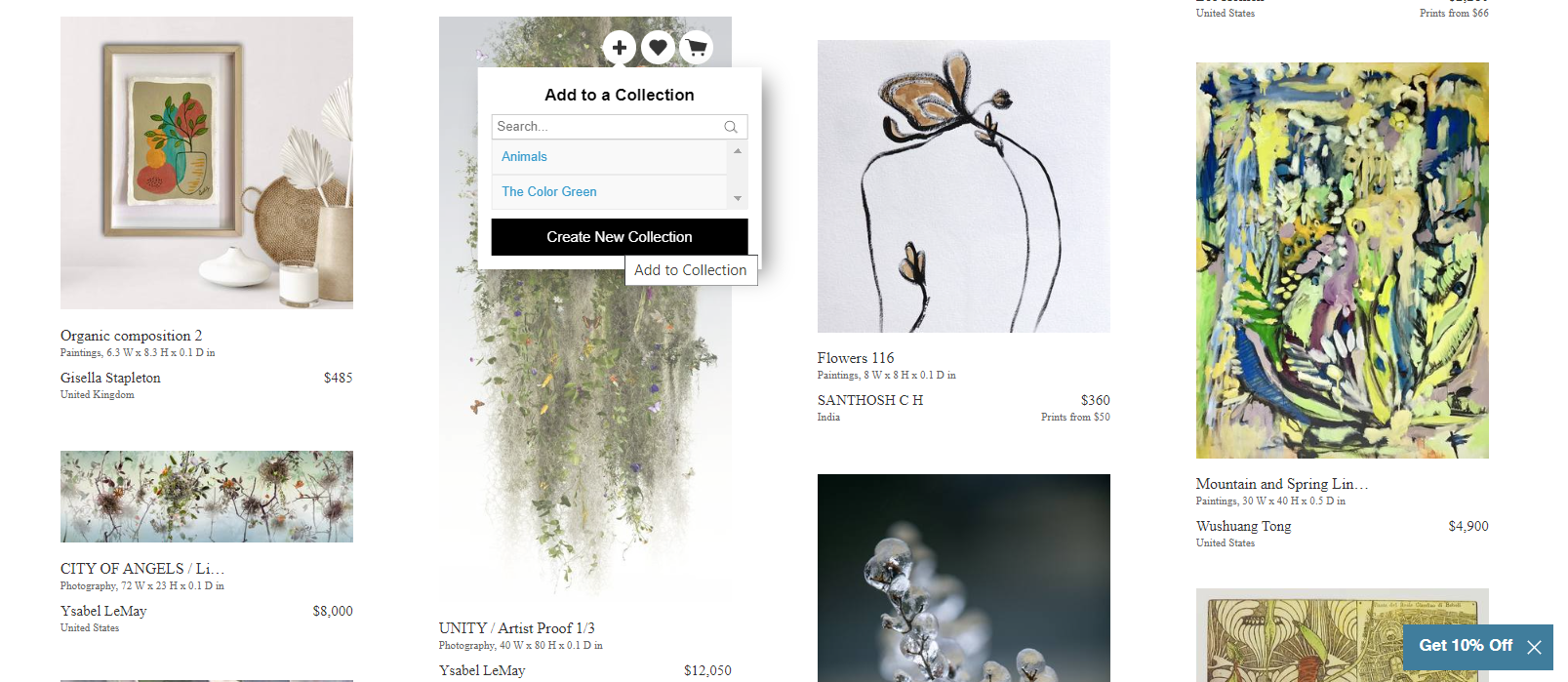 NOTE: This is also how you add artworks to a collection. Hover over the artwork thumbnail while browsing and click the '+' to add it to a Collection.
How to Delete Artworks to a Collection:

Go to the Collection you would like to delete an artwork from. Select 'Edit' in the upper right.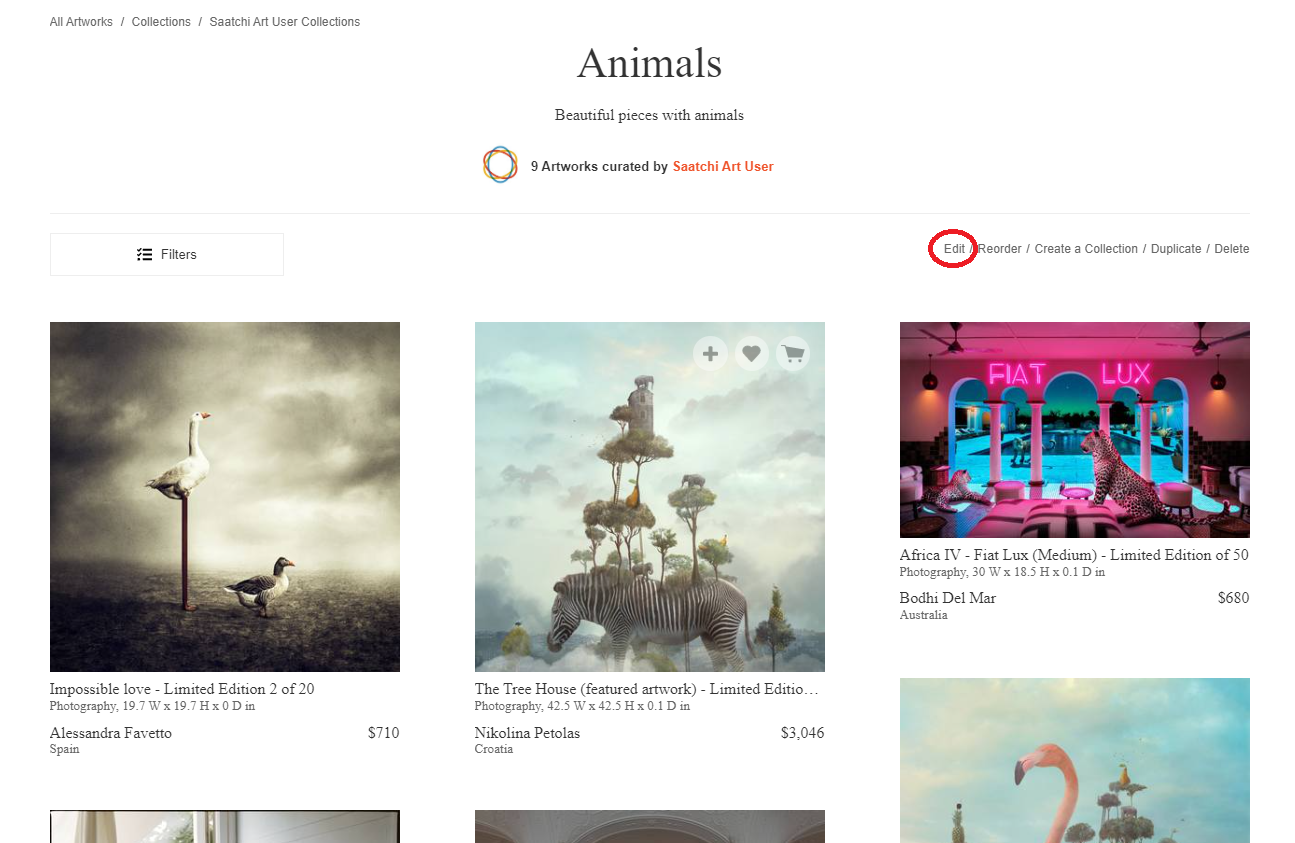 Click the red 'x' on the artwork you would like to remove.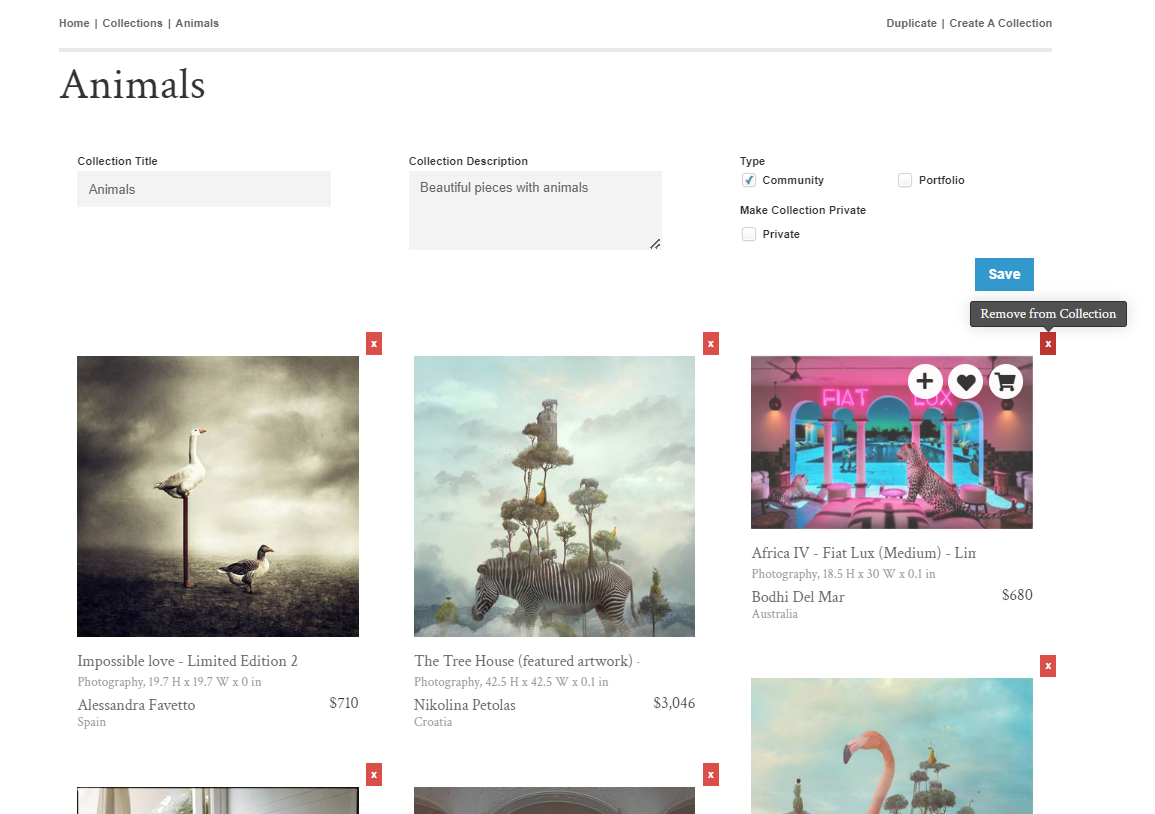 A pop up will appear asking 'Are you sure you want to remove that image?'. Once you confirm, a confirmation banner will appear and you will see the artwork the artwork is removed.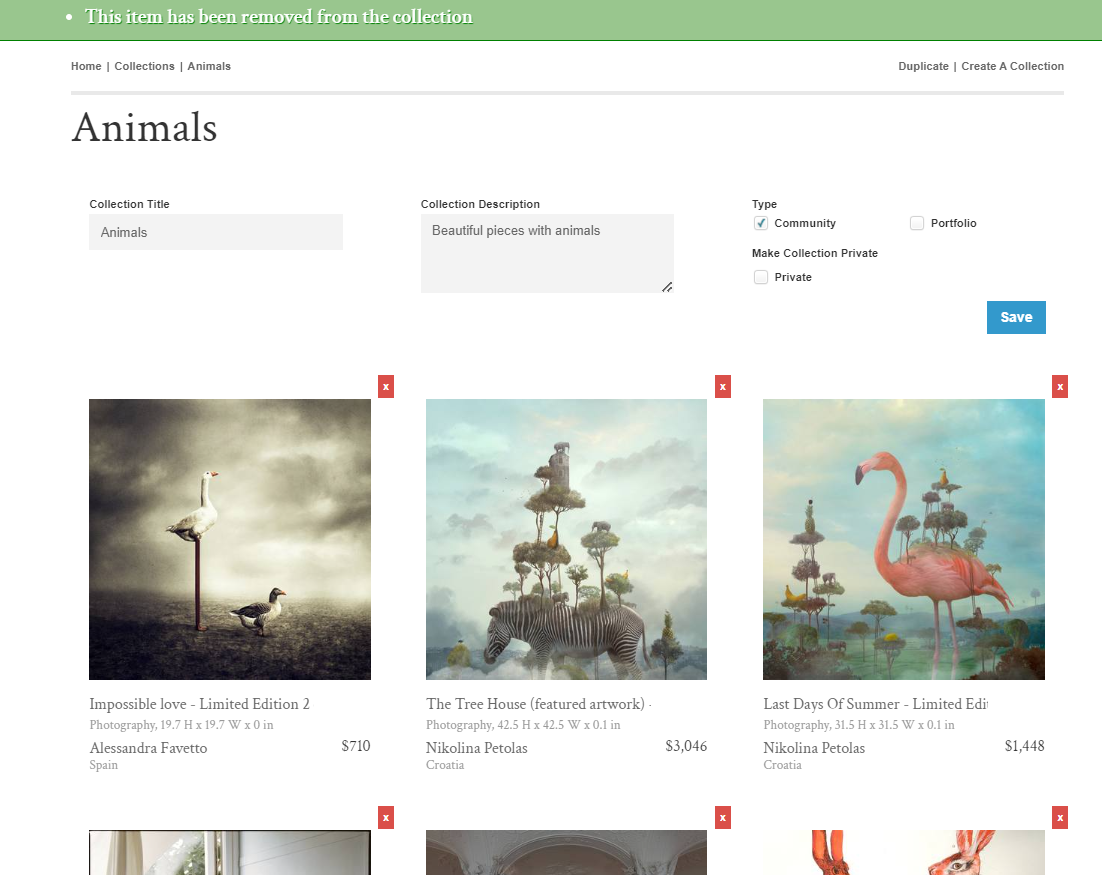 NOTE: From a collection page, you can also Reorder / Duplicate / Delete your collection. If you want to edit your collection title or description, go into Edit.