To view your favorites, hover over your name in the upper right hand corner of the browser and click 'Favorites'.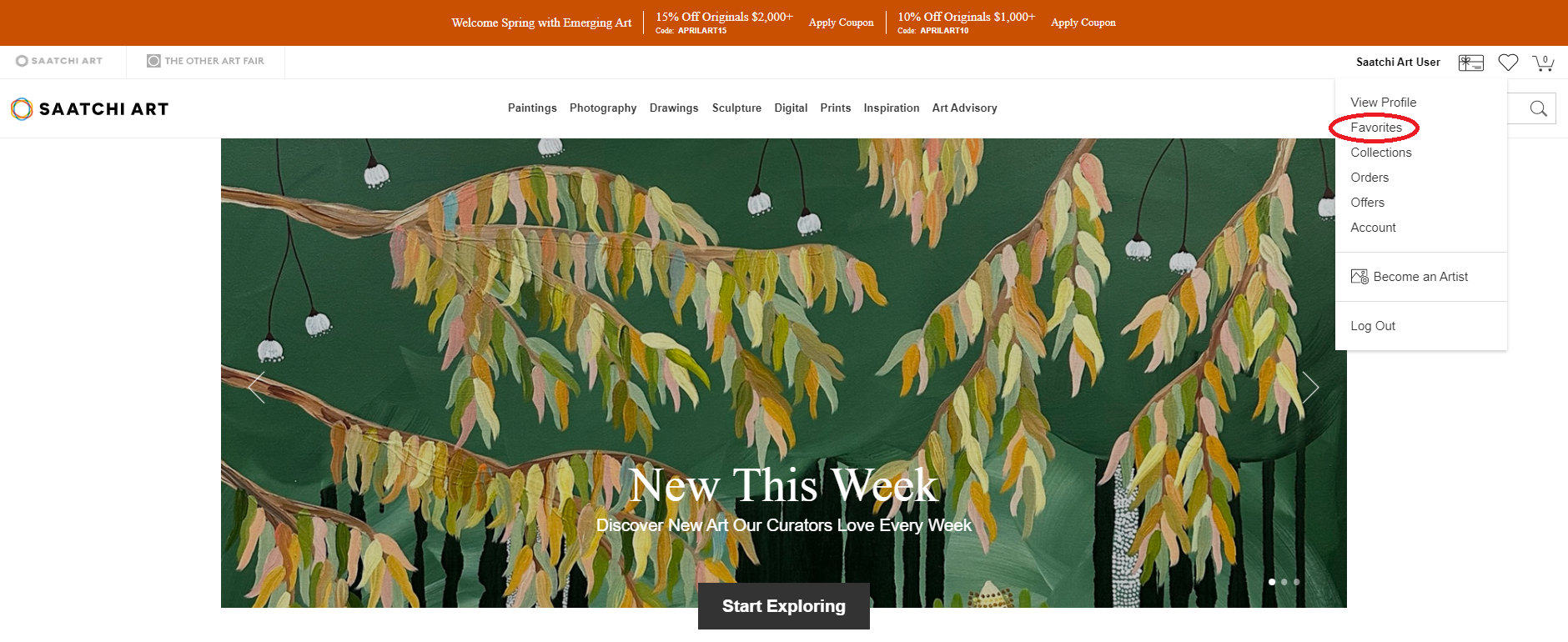 You will be directed to your Favorites Page.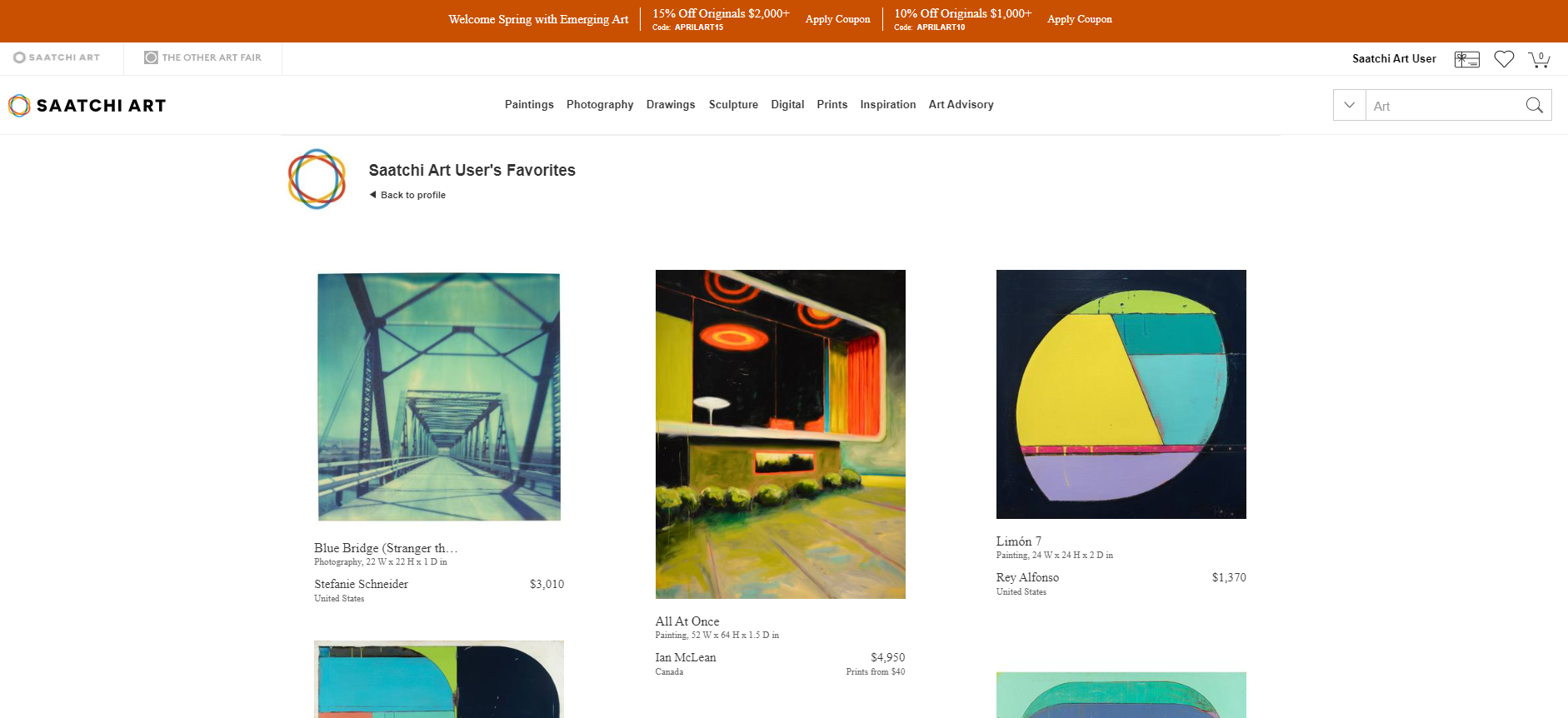 How Do I Add Art To My Favorites?
To favorite an artwork (i.e. add it to your Favorites), click the Heart icon on an Artwork listing.

Alternatively, in browse, you can hover over the thumbnail and click the heart icon that appears on the top of the image.
How Do I Remove Art From My Favorites?
Go to your favorites page and hover over the artwork you would like to remove. Click the heart to unfavorite the artwork.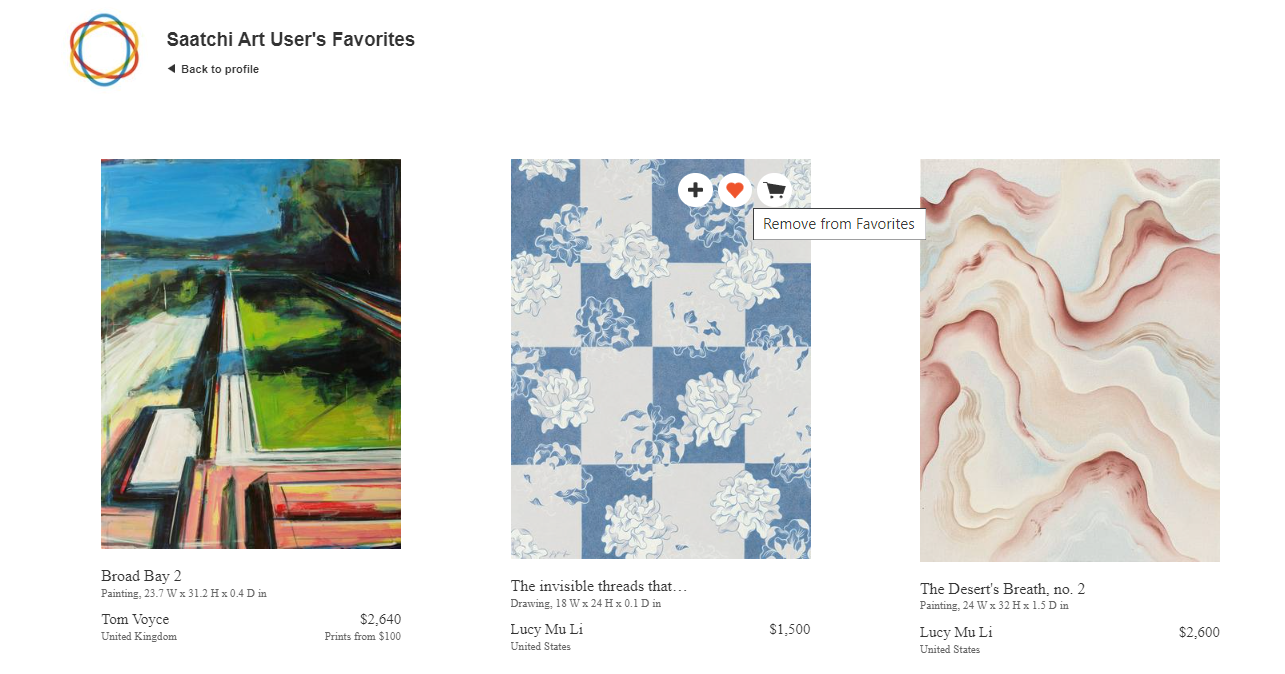 You will see a confirmation message that the artwork has been removed.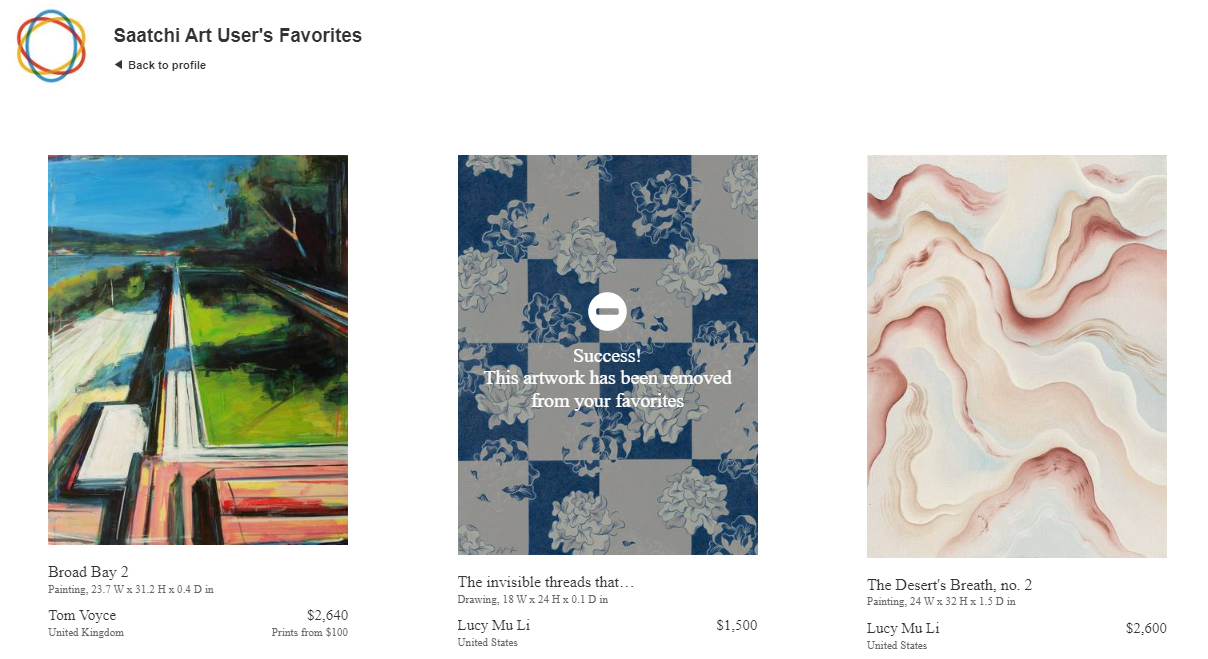 NOTE: The artwork will remain visible on your current page for easy re-adding if needed. If you refresh your page, you will see it has been removed.