Your Artist Portfolio Page is also sometimes called your Artworks Page. When looking at your Artist Profile Page, there is a large button in the top right banner, "View All X Artworks".

You can also access the Artist Portfolio Page by clicking on "View All X Artworks" at the bottom of their artworks section on the Artist's Profile Page.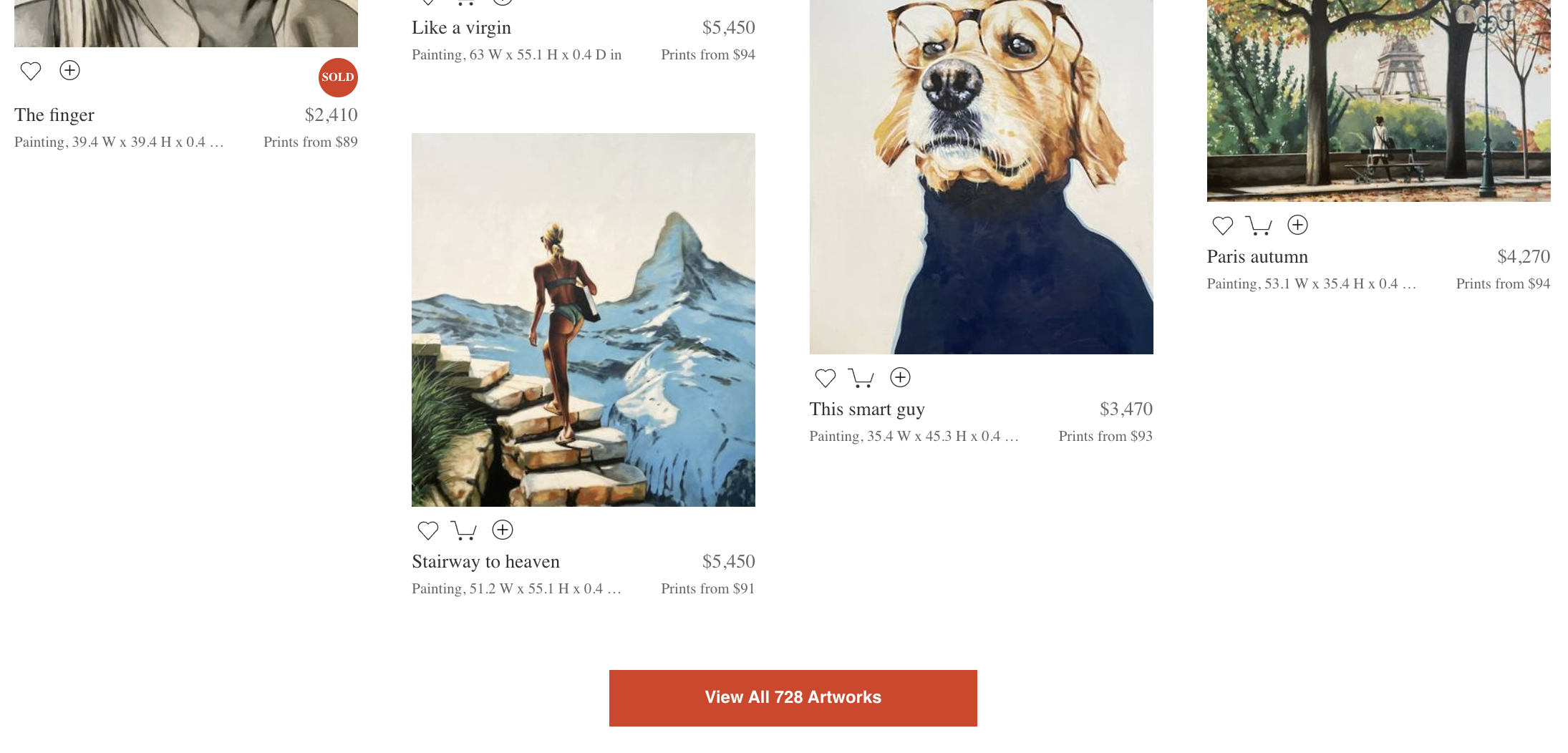 Once you've clicked that, you're now looking at the Artist Portfolio Page. From here, you'll be able to see the full inventory of artwork uploaded by the artist.
You can use the left side FILTERS to explore through the assortment of artwork.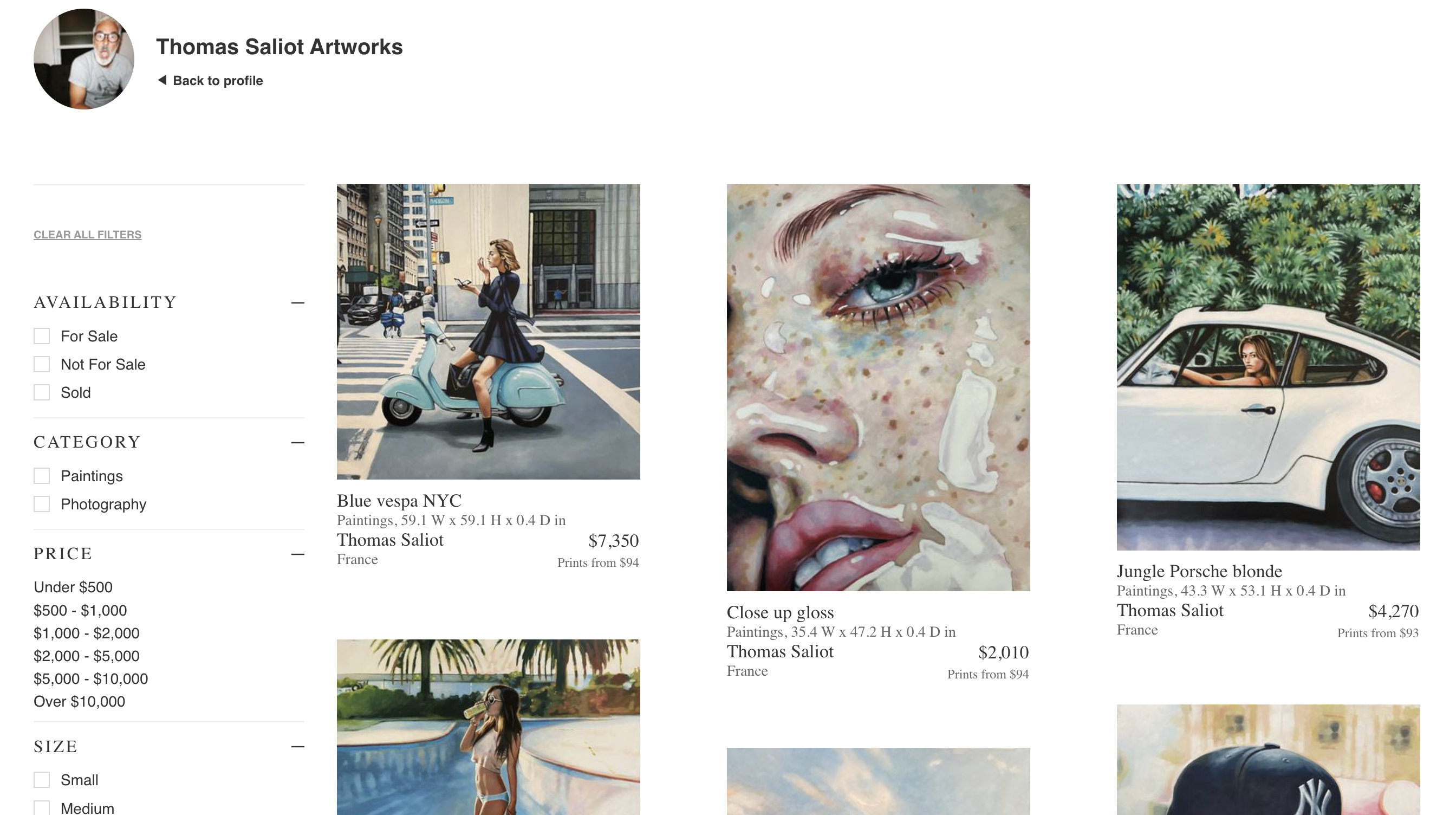 The order of the artworks will appear in chronological order based on artwork upload date, unless the Artist has reordered their arrangement using their Studio tools.
The artworks order will also respond to the FILTER function as the filters are applied accordingly.