How to Make an Offer:

From the artwork's detail page, click "Make an Offer" below the Add to Cart button - the offer form page will now open.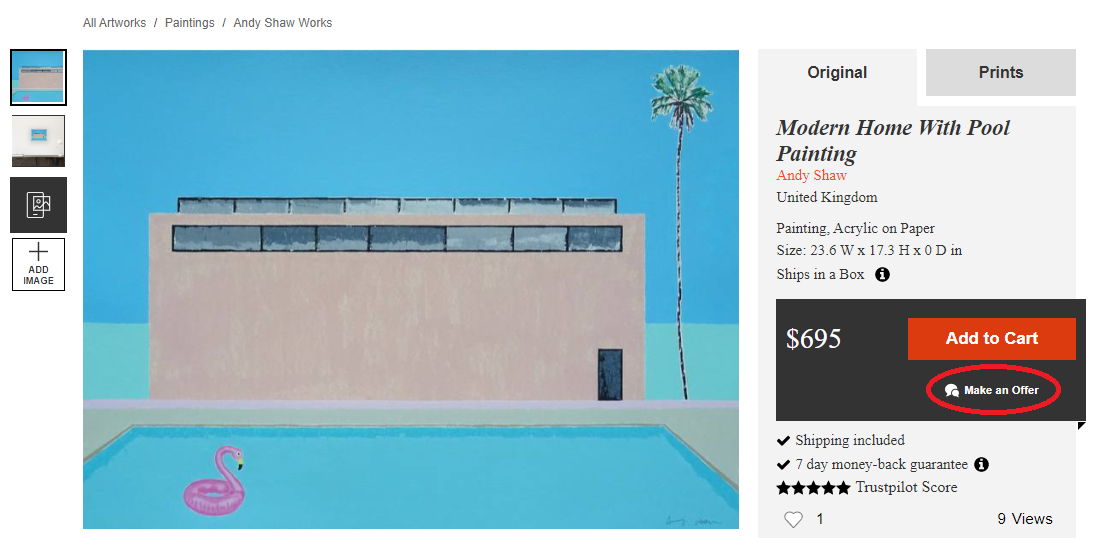 Enter your offer price. When doing so, please use your best judgement and be respectful to the artist. Obviously, an offer that is considerably lower than the original price has less chance of being accepted by the artist.
Enter your shipping address and select "See Final Price".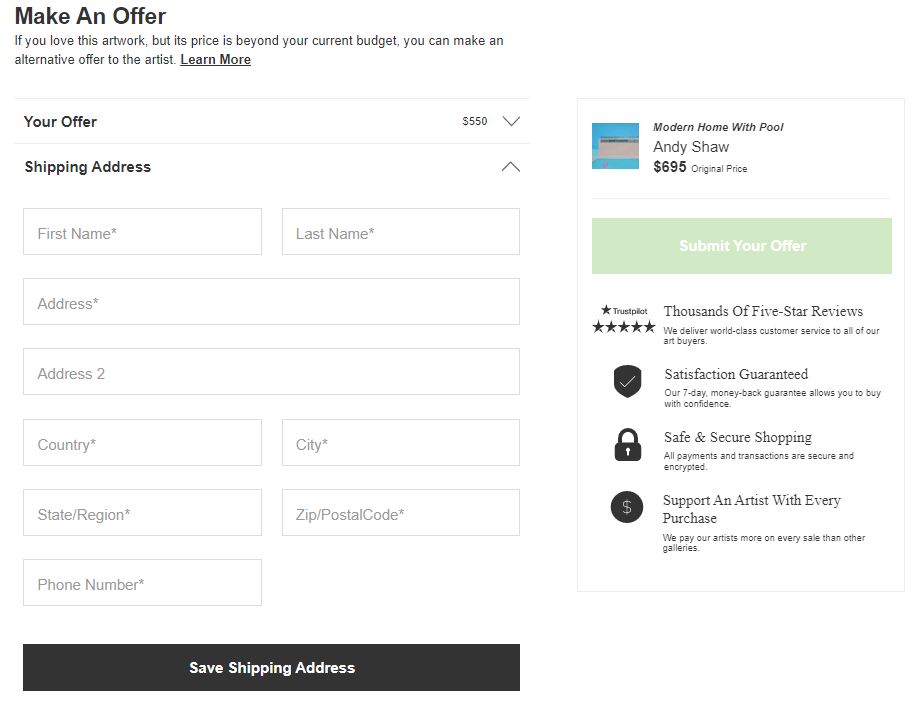 The next page will show you the cost of shipping as well as any tax or duties fees to the top right. You now must enter your credit card information in order to submit your offer. However, your card won't be charged until the offer has been accepted.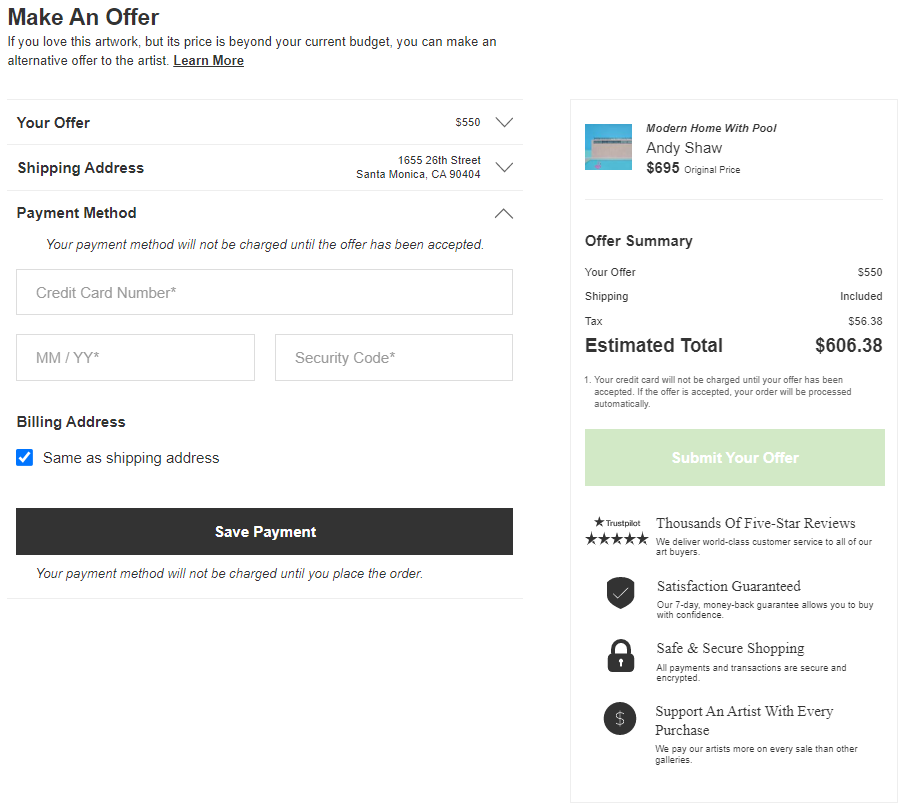 Once you've provided your credit card information, click "Submit Your Offer".
Please allow up to 72 hours for the artist to respond. If you have not heard a response in over 72 hours, please send an inquiry to our Support Team regarding your offer. Please be certain to include the name of the artist and the name of the artwork so that we may easily identify the offer in our system.

***

FAQ
Can I apply/combine a promotional discount on an offer?




No, but you are welcome to use the code on a full-priced artwork.
Is the Artwork reserved while I wait for a reply to my offer?

No, the artwork will not be placed on hold while you await a response. It is still available for sale to the public at full price and another collector is able to purchase the artwork.

NOTE: Multiple offers can be submitted for the same artwork at the same time. We encourage you to always submit your best offer first rather than wait for a possible counter-offer from the artist.



If my offer is accepted, do I have to go forward with the purchase?

Yes, with the exception of special circumstances, you are required to go forward with the purchase.

Please note that your credit card will

NOT

be charged at the time you submit your offer. However, we

WILL

automatically charge your card when the artist accepts the offer.
We require your payment details so that the artist has assurance of your intent to purchase the work at the price you offer, and so that we'll be able to process the order as expediently as possible once accepted.

Can I combine multiple accepted offers into one order?

No, not through our automated system. If you are interested in purchasing multiple works in a single transaction, please contact our Art Advisory Team
NOTE: If you submit multiple offers on different artworks and they are all accepted, your credit card will be charged for each transaction separately.