In the first email that you receive during a sale you will be asked to select the shipment date for your packaged artwork.
Once you begin your packaging process, and any other details such as export forms (when applicable) you may find that you need more time before your package is ready to ship or the location where your packaged artwork will be picked up may need to change.
With the tools we provide all artists will be able to adjust their expected handoff date through their accounts' Sales Dashboard. Keep in mind also that, once an artist adjusts their hand off date Saatchi Art will be notified of the change AND inform your client of the updated timeline for the arrival of their new artwork.
Read below to review the steps to follow when adjusting your hand off date
Step 1 – Visit the Artist Sales Dashboard located in the Artist Studio
Step 2 - From your Sales Dashboard you will see all outstanding and on-going transactions with the most recent at the top of the list. Identify the artwork among the listed and click the blue button, "Manage Shipment" just below.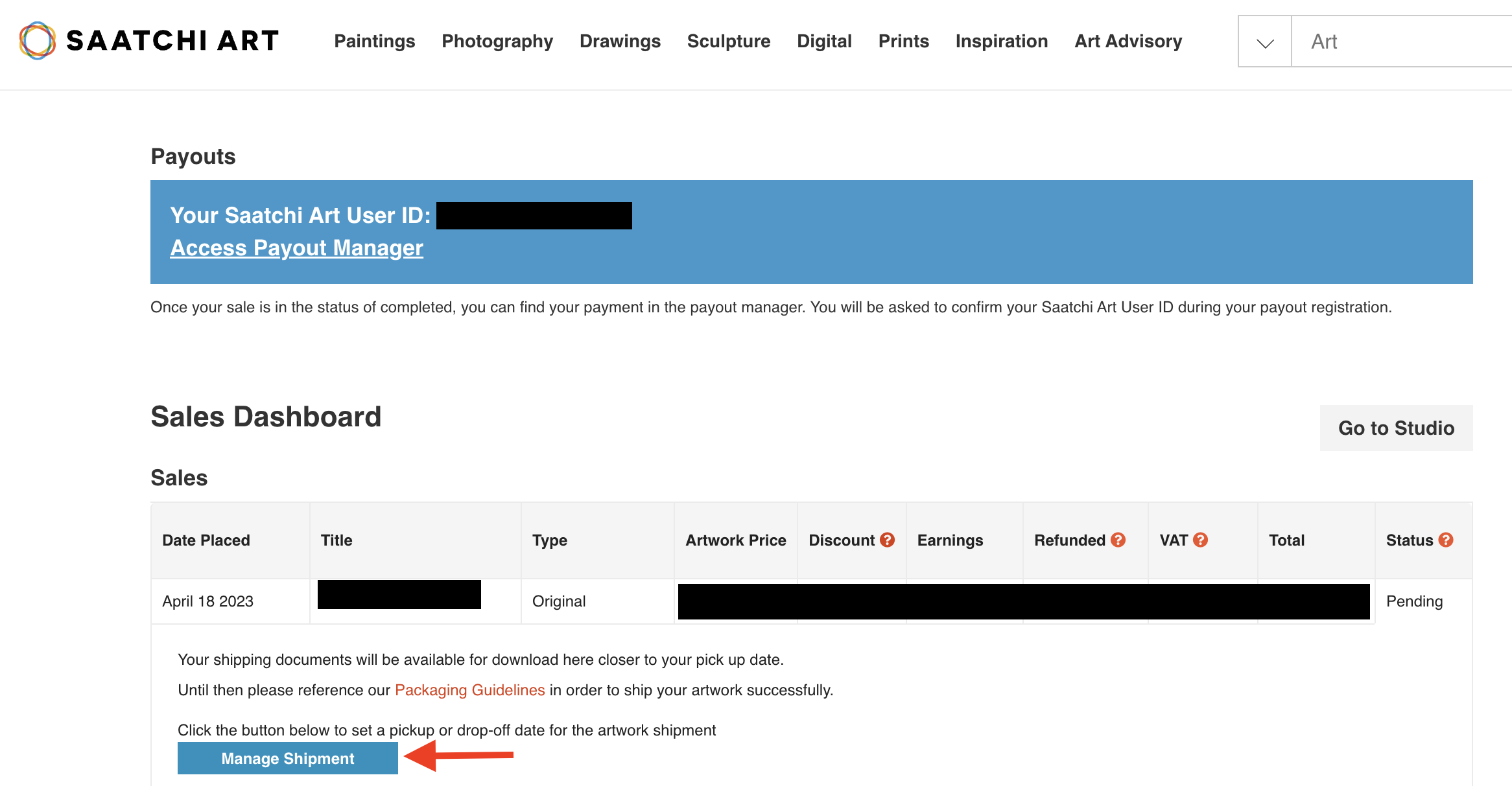 Step 3 - Once you've clicked the "Manage Shipment" option you will see a screen summarizing the shipping arrangements and the option to edit the details. Click the "Edit" button to begin making changes.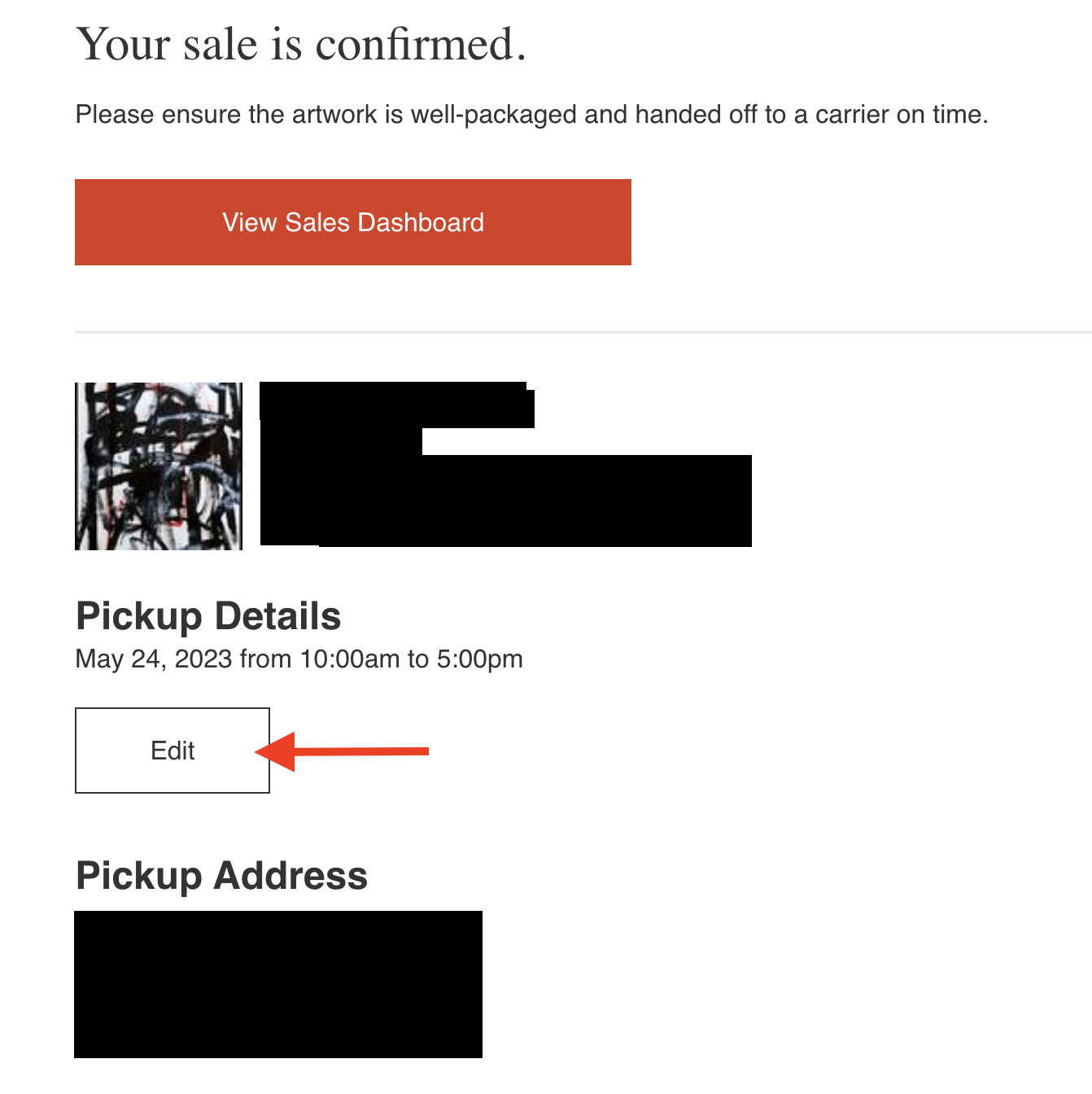 Step 4 - From the edit screen you will have the ability to adjust the handoff method (pickup or drop-off), adjust the pickup location or adjust the date the handoff will take place.
Step 5 - Once you have made all the adjustments necessary scroll down to click the "submit" button to save your changes.
Note: Once you have submitted your adjustments we will immediately email your client to inform them of the adjustments. If you have any questions or should the buyer voice any feedback we would be in touch with you right away to let you know.